We have been modifying containers since 1987 and have become industry leaders in this field. We can perform almost any type of modification to all container types. Contact us today to create your dream container!
Container Modification Experts
Container Refrigeration is committed to providing a superior container service to every customer, both current and future. Specializing in custom built modifications for all container types.
We have been customizing containers since 1987 so we can offer you expert advice to find the best solution to suit your needs. Our highly qualified team can turn your ideas into any reality.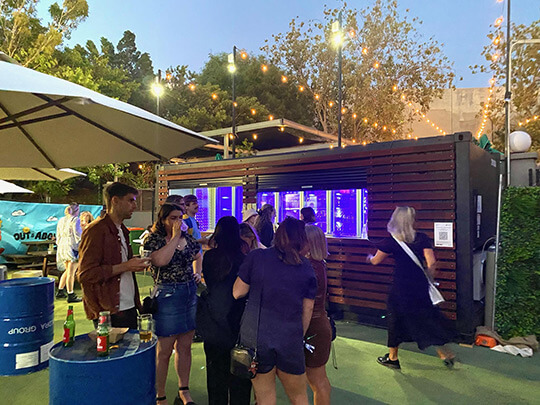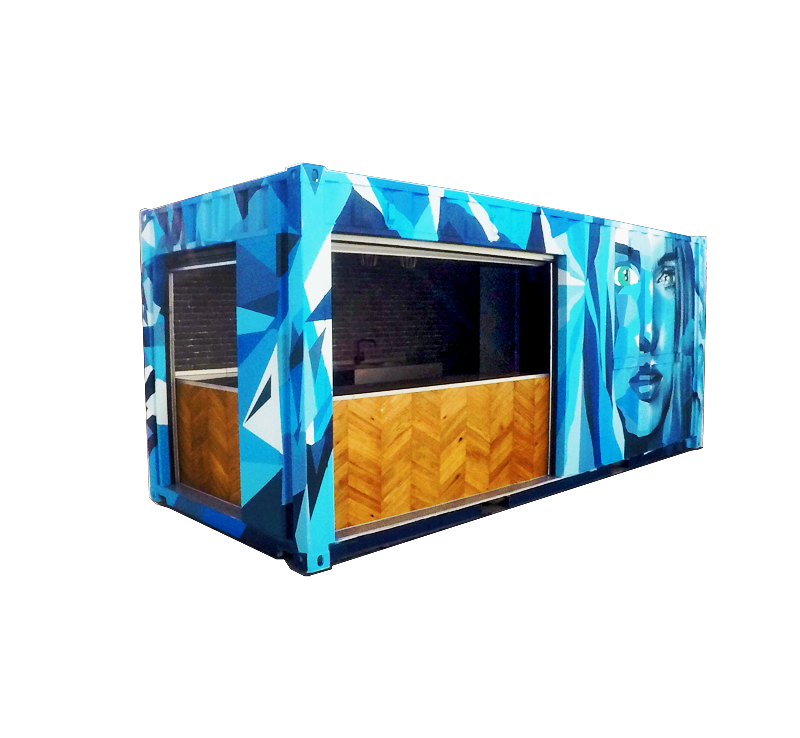 Why Modify a Shipping Container?
Shipping Containers can be modified to suit various purposes such as commercial and industrial applications, residential, mobile accommodation, site offices, portable workshops and even dangerous goods containers.
Even Refrigerated Containers can be modified for extra functionality and improved accessibility and safety such as Emergency Stop Systems and Trapped Personnel  Alarms & Additional Shelving and Temp Monitoring Systems.
Our team completes projects for our clients to scope and budget. 
Reliable Project timelines
Our Experienced Teams have years of experience meet we'll complete the project on time.
Container Refrigeration has a team of technical experts able to meet the demands of your project no matter how complex. 
Our Modified Container Range
Agriculture
Container Refrigeration has long history of creating modified containers for the Agricultural Industry. From modified containers for the dry storage of vehicles, machinery and tools. To more specialise designs such as Ammunition Storage, Livestock Fodder Producing Containers & Controlled Environment Containers for Crops.
Mining
Container Refrigeration is an Industry Leader in providing Modified Shipping Container Solutions to Mining Industry. We supply Refrigerated Container Upgraded to meet the Safe Specifications of the Mining & Resources Industry. As well as Modular Offices, Accommodation, Electrical Control Rooms, Switch Rooms and even Workshops and Tool Storage.
Events
We have a range of modified containers that are perfect for either personal events or large conventions and festivals. From easily transportable Portable Bars and Serveries as well as Office and Ticket Booths. We also hire out and sell 1 phase and 3 phase Refrigerated Containers for food and drink.
Portabars
For both Sale and Hire Container Refrigeration has a range of 20' Portabars with Single or Double Servery Set Ups, multiple taps and 8 Door Bottle Cabinet with 5 Tier Shelves & Lighting. Perfect for Private Events, Bars, Restaurants and Parties and Festivals. Learn More Now.
Serveries
Container Serveries and Cafes are perfect for small businesses, events such as conventions or festivals or personnel events. Can be modified with branding to suit the clients needs. Easy to transport and set up while still being secure. Interior data points and GPOs to allow them to act as fully functional Modular Workplaces.
Site Offices
Easy to Transport, Set Up and with a Small Site Footprint range of Container Site Offices. Our expert team can create a design that meets our clients needs with ability to upgrade or alter as needed. These Modular Work Environments are popular with the Construction, Mining and Resources and Government Infrastructure Industries.

Technology
Our Portable Shipping High Cube Container Switch, Server & Control Rooms are lined with the highest quality 50mm Insulated Panelling. While Heavy Duty Air conditioners are also available to keep your electrical components and critical technology temperature controlled. Additional safety features can be added as per our client's requests. Secure, Safe and Easy to Transport.
Other Modified Containers
From Dangerous Material & Chemical Storage Units, Containers Modified into Stages and Open Air Covered Seating Areas or our Roller Door and Personnel Secured Storage Units . Even Portable Containers that can act as Dance Rehearsal Rooms or Gyms. We have variety of Modified Containers here. Click the below button to see the range.